We are all aware that 2020 has radically changed our lives and the way we work and manage our businesses. Thus, companies of all sizes and pursuing all kinds of activities, both in our country and abroad, must adapt to the "New Normal".
Media Markt, as one of the largest technical goods retail chains in Europe, with more than 1,000 stores, assisted by Algotech Austria and using digital queue management solutions  (digital QMS), introduced a system in record time that improved and accelerated the online goods ordering and collection process.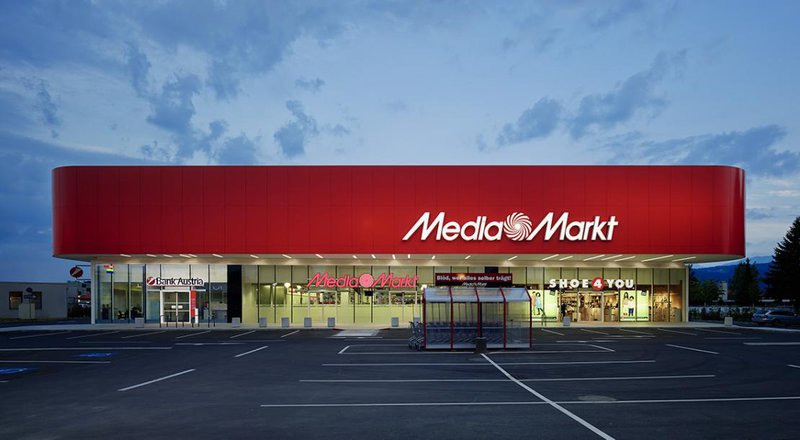 Namely, in as many as 53 stores across Austria, in just one week, the digital queue management system has been implemented, i.e. online scheduling and booking of appointments for safe and secure collection of goods ordered through their online store.
How does Click & Collect shopping in Media Markt work?
As the lockdown to suppress the coronavirus is still in force in Austria, the main way to sell their products is by using their online store.
Thus, Media Markt wanted to improve and ensure safe and quick collection of ordered goods in its stores throughout Austria, at the same time avoiding overcrowding and queues.
Namely, after ordering the product in the online store, the customer is given an option to collect the goods in one of the 53 stores.
By simply clicking on the link received via e-mail, customers can easily and quickly select the desired store and after that are given the option to choose the date and the exact time when they want to pick up the ordered goods.

In this way, customers can quickly and safely book an appointment from the convenience of their homes. The customers will also receive SMS notifications with information about the booked date, as well as reminders that the pick-up date is approaching.
This prevents more customers from appearing in one store at the same time, thus protecting both employees and customers of Media Markt, while at the same time complying with the regulations passed by the government.
This innovative system of digital queue management (digital QMS) provides an opportunity for many businesses to permanently solve the problem of overcrowding and queues, while greatly increasing their users' and customers' satisfaction.
The online appointment booking system can also be used in the following sectors: banks and insurance companies, other financial institutions, public institutions, service industry, health care institutions and others. More information about the Digital Queue Management solution can be found HERE.