After a one-year break due to the global coronavirus pandemic, the 20th jubilee Technobank conference will be organized next week, bringing together in one place all those working in banking and financial sector.
The conference will be held on September 22 and 23, 2021 at the Crowne Plaza Hotel in Belgrade with the opening announced for Wednesday, September 22 at 9:00 AM, at which the visitors will be able to see and hear more about modern IT solutions directly from people working in finance.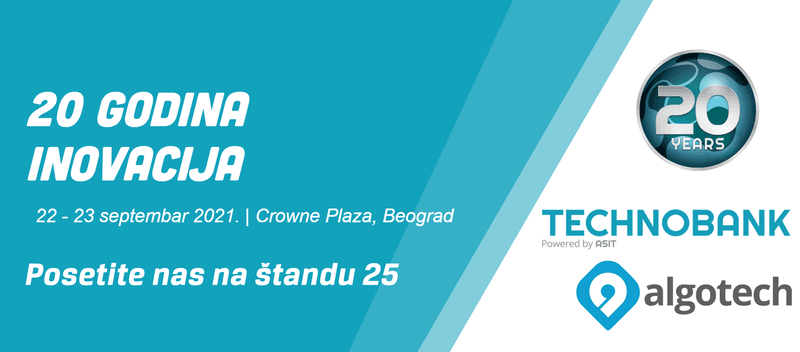 This year, Algotech will be in the company of bankers and other companies participating in this conference, so therefore, we invite you to visit our booth number 25 during both conference days, where you can watch live demonstrations of our innovative solutions and also hear our presentations.
On the first day, September 22, at 2:25 PM you will have an opportunity to hear our first presentation to be given by Mark Craddock (Director of Revenue from FORCS), who will discuss Digital Transformation with Paperless Solution.
The second day, September 23 at 12:20 PM, is reserved for our second lecture by André Winkelmann (Territory Manager from Hyland), who will talk about Paperless Banking (Algotech – Paperless Bank).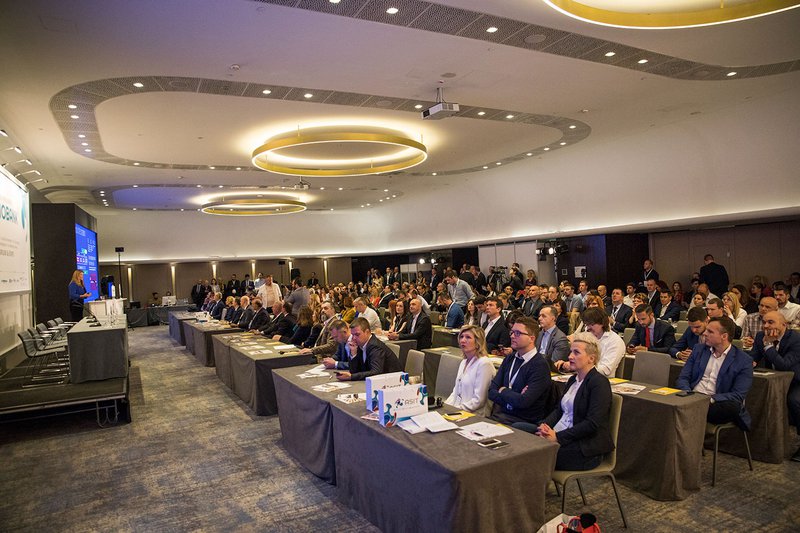 We would also like to highlight the organizer's statement who spoke in more detail about the conference itself, "Everyone who visits Technobank will, in addition to communicating with the participants, have the opportunity to attend lectures to be given by renowned local and international companies that will present their solutions in short slots. Furthermore, we are very pleased that some companies will present their solutions and case studies in the form of online lectures, thus allowing our visitors to get acquainted with current events in these areas from other world markets"(Source b92).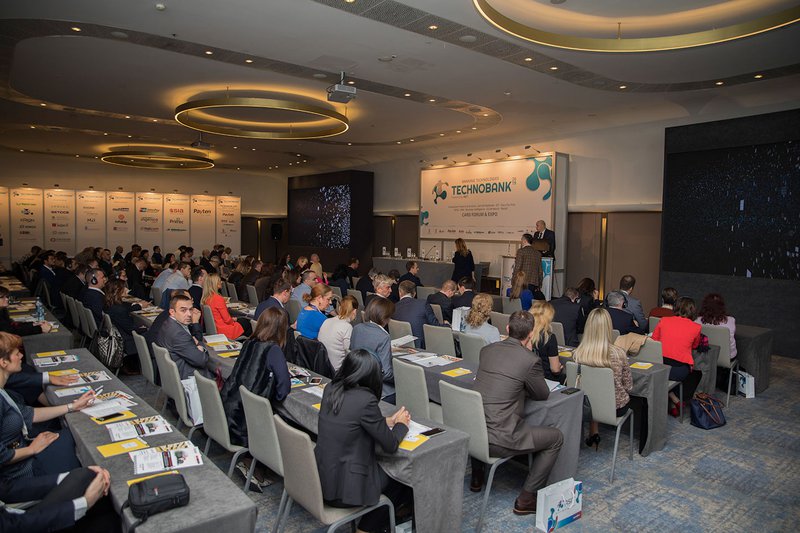 Also, as certain epidemiological measures are still in force, the organizers point out: "In order to adjust the organization of this event to the current situation, we will apply all recommended epidemiological measures during the conference. We wish that all our visitors feel safe, and yet at the same time be able to communicate live after a long time. For easier communication, we have provided transparent (see-through) protective face masks for all registered participants" (Source b92).