This year, Algotech is celebrating its 30th anniversary with the slogan Creating Experiences 3.0 and continues to improve and enhance its clients' user experience.
From its early days, Algotech has been focused on creating customer experience and client relationship. The company has always been a pioneer in this field, and with the implementation of solutions that enable remote work, Algotech has strengthened its position as a market leader in these segments.
At first, those were projects in the field of business telephony, followed by the best contact center solutions of leading telecommunications operators, banks, public institutions and many others. Today, when the whole world has recognized the benefits of working from home and managing the user experience, Algotech applies cutting-edge technologies such as artificial intelligence and NLU solutions (solutions for natural language understanding) in creating customer experiences through social networks and all other communication channels used today.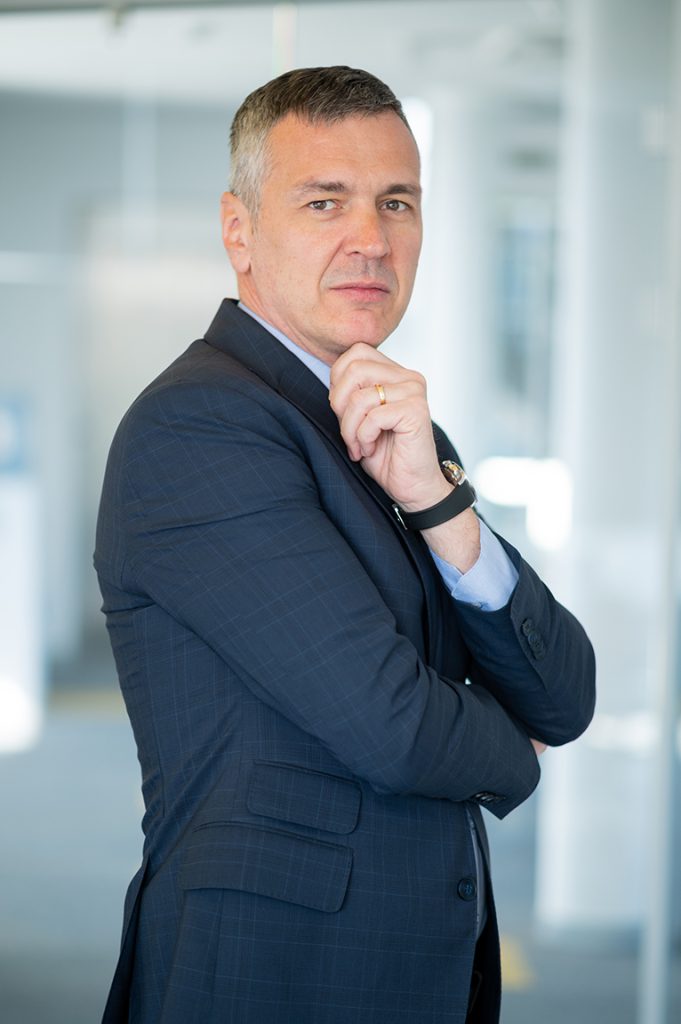 On the thirty-year journey that Algotech has traveled so far they have encountered many challenges and uncertainties. Along the way, diligent work and commitment were their greatest allies. We talked about the achievements so far and the plans for the future with the founders of Algotech, Aleksandar and Goran Bakoč.
When you started the company, did it cross your mind that one day you would be celebrating 30 years of successful operation?
We didn't even think about what would happen the following day, or in 5 or 10 years, let alone in 30 years. Now when I look back, these 30 years have flown by so fast, day after day. For me, it was important to enjoy that development process. Algotech has been growing year in year out, and I hope it will continue to do so!
What is the greatest success you have achieved in these 30 years of business?
In these 30 years of business, we have had big and small successes, and some we have enjoyed more and some less. 
Anyhow, if I had to single out one business success, it would certainly be the stability of the company and the environment we have created for our employees and our clients.
What is the next phase for Algotech?
Today, more than ever, Algotech has a strategic plan to expand its international business. We continue to increase our presence in the EMEA region much more intensively, which we have been building for almost three decades, through the adoption of new knowledge and technologies. 
The partners have recognized us as a stable company that has specific knowledge and skills and, therefore, put their trust in us when it comes to working on the most challenging global projects, such as the largest contact center project in the world at the moment, at Qatar Airways.
Goran Bakoč also commented on Algotech beginnings and shared his impressions with us.
Our beginning 30 years ago, like every beginning, had its interesting moments. As a very young company, with no previous experience, we managed to sign a contract with the multinational company AT&T. 
In those days they recognized certain potential in us which we probably couldn't see ourselves at the time. However, one of our strengths was our willingness and eagerness to learn and acquire new knowledge, and soon we embarked on a journey that took us where we are today.
We just thought that it was important to position ourselves as a reliable partner to our clients, as someone they can always count on. We tried to understand their needs and problems to help them solve them and we were successful in that. 
Here is a fun fact – some of our clients have been with us since the founding of Algotech to this day.
Another factor that was crucial for our success was us keeping pace with global trends in the very dynamic telecommunications and information technology industries. We continue to do so even nowadays and we try to facilitate our clients' daily work by providing solutions that will automate customer support, at the same time transforming the user experience.
Our goal is to enable our clients to offer their customers an ultimate user experience, no matter where they are – at the office, online, or they call the contact center, chat on social networks or some day they want to send their request through Metaverse. We will always be there to make it happen.